Create VisualTours on CDs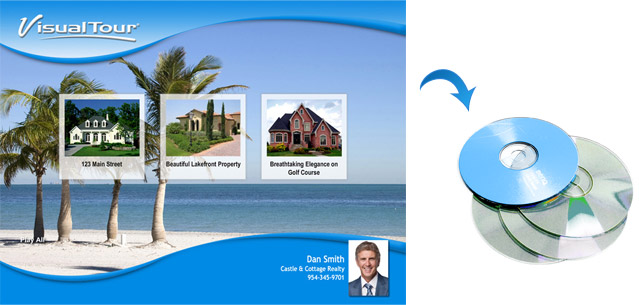 The VisualTour® software allows you to create stunning multimedia virtual tours that you can place on writeable CDs. These CDs will automatically run your VisualTour when inserted into a computer's CDROM drive. These CDs make very attractive marketing pieces at a very reasonable cost. Our recommended supplier for business card size writeable CDs and labels is CDRom2Go.com.
Uses for these CDs aren't limited to showcasing a particular listing. You can also use them to show entire neighborhoods, a number of different listings in a single presentation, or even a presentation on the agent!